This past weekend I visited Virginia. Went lots of places. Gardening-wise, I visited Meadlowlark Botanical Gardens with my friend. I bought my husband a winddeva from the gift shop - it's a basic red acrylic twirly. He's been such a good gardener!

Here are a few pictures of the garden: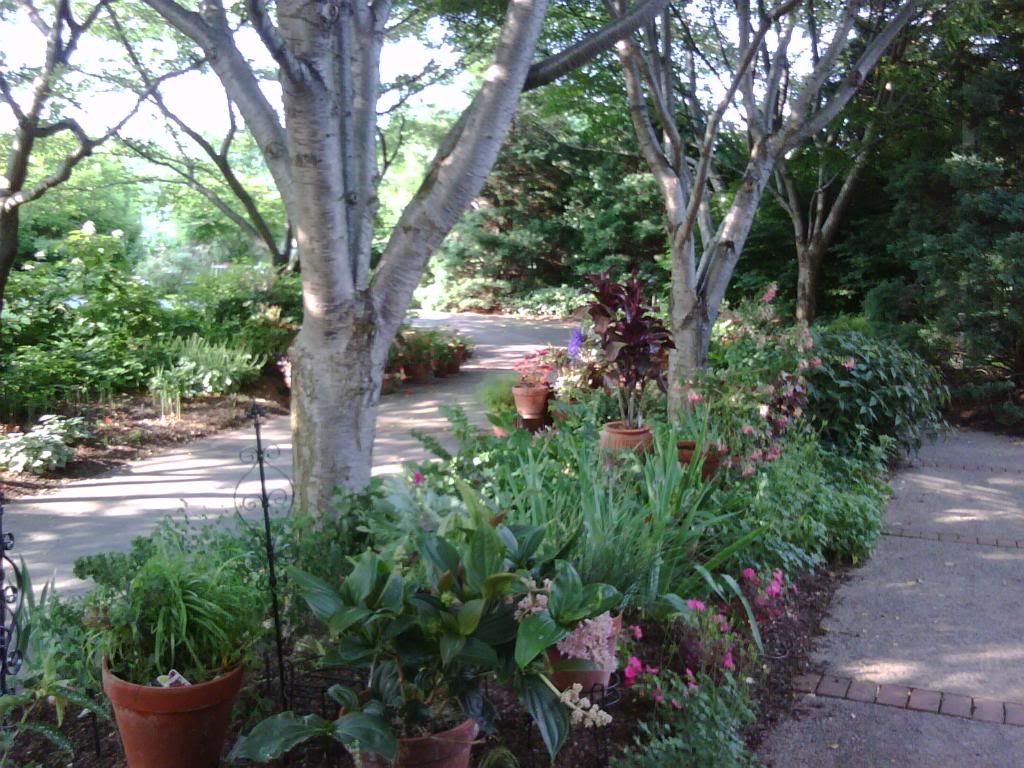 Entering the garden from the gift shop



From the top of a hill that overlooked the pond area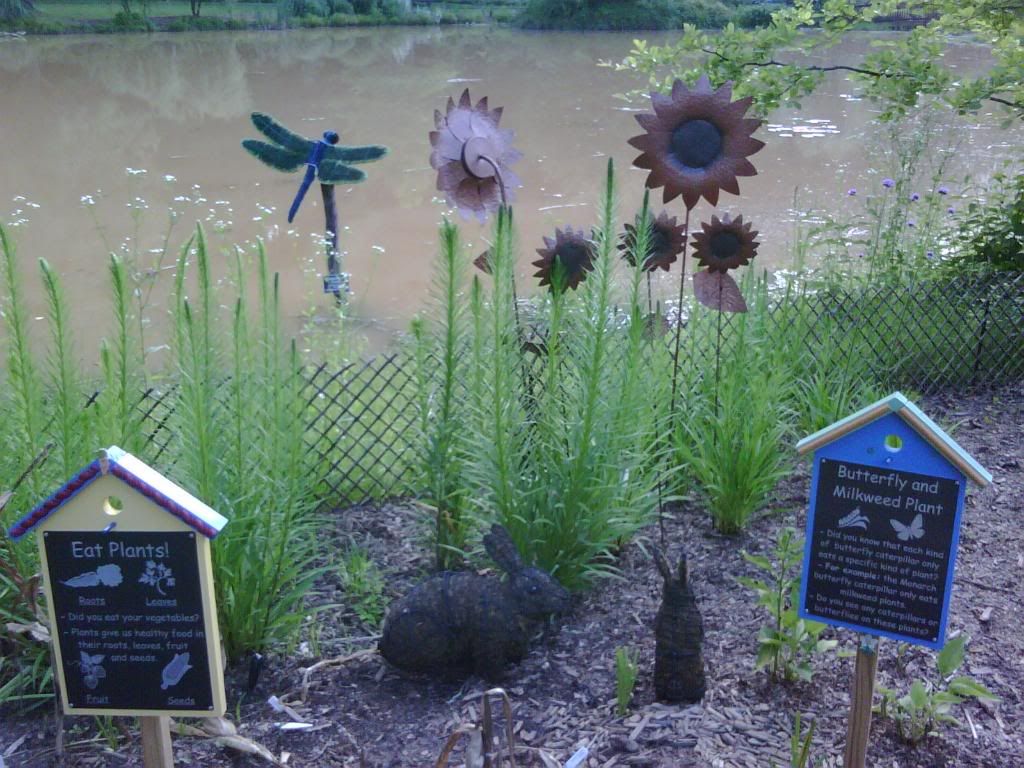 Loved the huge pond dragonfly!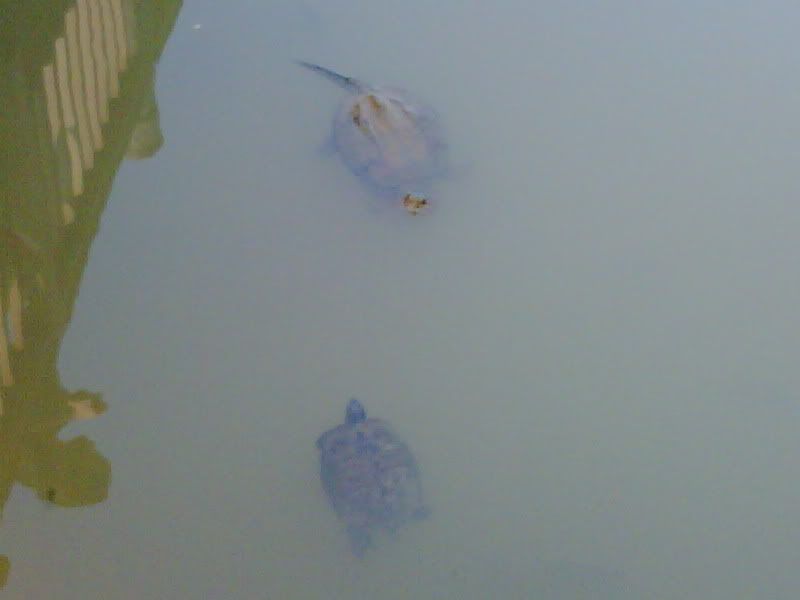 There were LOTS of turtles in the large pond, with huge catfish lurking underneath, their black shadows nearing the surface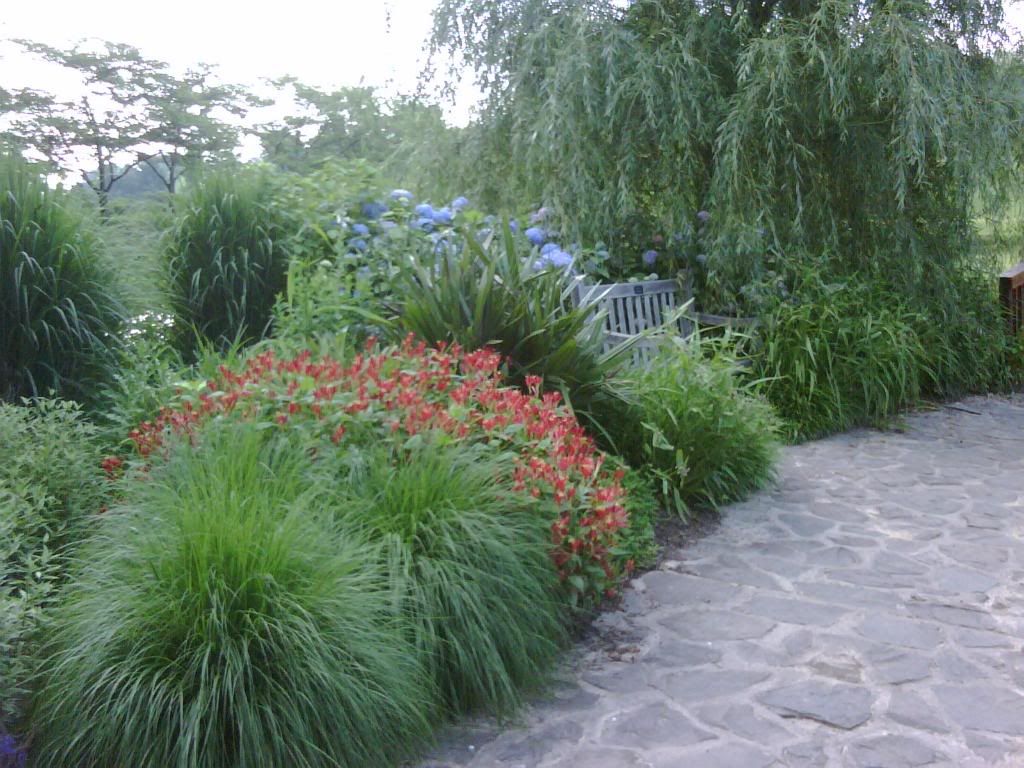 Lots of lovely flowers and grasses

The friend who took us to Meadowlark also gave me some things from her garden. I got several pieces of her jade tree - I wish I would have taken a picture of it! It was gorgeous. I got some shade plants, some other flowering plant, and some herbs - lemon balm, and some lemon basil. i split with her the peppermint plant I just bought, and the lemon thyme.

From someone else I got lemongrass and some American mint. I had bought her some peppermint herb (she'd not been able to find it).

It's fun exchanging plants!