Today we replanted some seeds. Certain things didn't take well.

Here's the current layout, with explanation:
Row + Vegetable:
* = harvestable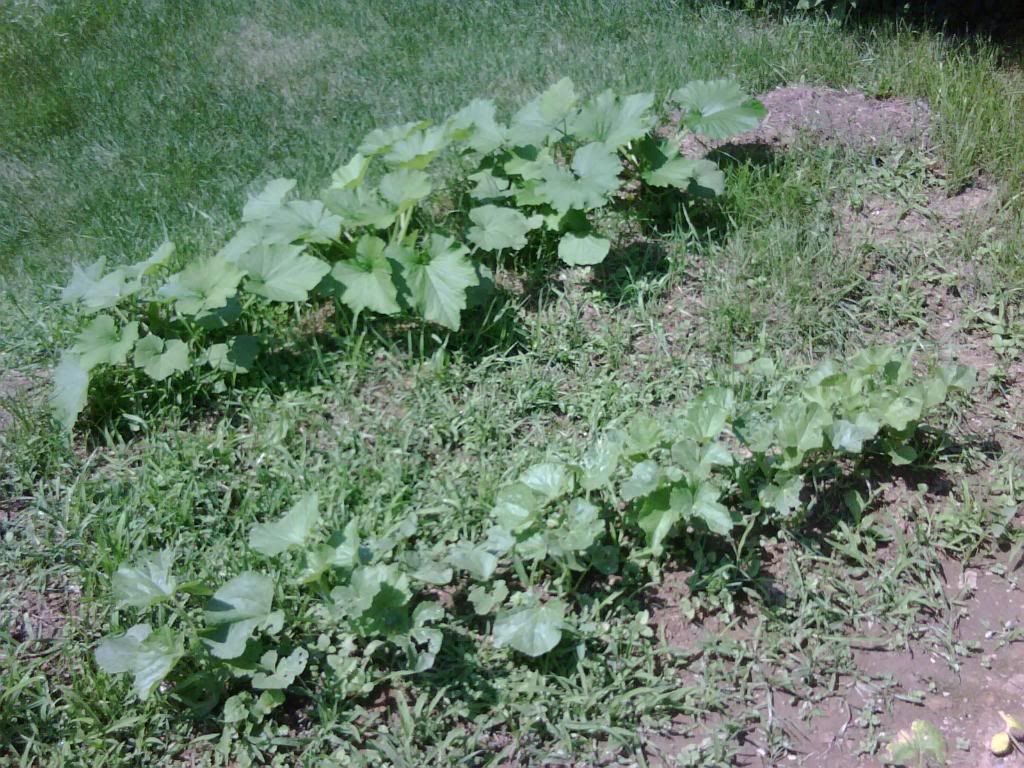 Zucchini+Canteloupe a few days ago. Has been weeded and looks nice now!

1: Zucchini - nice and full
2: Canteloupe - not where I wanted to put this; husband popped it in there - full
3. Transplanted zucchini from row 1 - doing well
4. * Mesclun mix - is coming up nicely now and we've eaten twice from this
5. Summer squash - coming up
6. Pepper Mix - put these seeds in today
7. Tomato Plant + chili plant - purchased from Home Depot last week
8. Head lettuce - still little; not coming up well
9. Tomato - put in again today from seed; other seedlings were pulled out by Mr. Groundhog
10. Carrot - only one grew from our first planting; replanted this row today
11. -saving for later season-
12. Cukes - sprouting nicely

Side rows:
Sugar Pumpkins - yay coming up nicely
Watermelon - only got one plant
French canteloupe - coming up well

From small plantlings:
Our grape vine - dying
Blueberry bush - ugly and dying

We're really not sure how to get nice blueberry bushes planted; I'll look into this when I have time. The concord grape vine was just for fun. Darned animals keep tasting it.